1. What to ask - I'm frequently asked "What lock is better, Kwikset or Schlage?"
My answer is "NO - it depends on the grade....
Manufacturers Vs. Grades of locks:
The manufacturer of a lock isn't as important as either the "GRADE" or the "FUNCTION" of the lock in question.
The grades of locks are in my humble opinion, are easily explained as follows:
| | | |
| --- | --- | --- |
| Grade 3 | Grade 2 | Grade 1 |
| residential use ONLY | Heavy Duty Residential / light duty commercial | Commercial / Industrial / Institutional |
2. FUNCTIONAL OPERATION of locks.
The function of any lock is very important to how it interfaces with every day life.
One common manufacturer has assigned a numeric code to each of their functions, The code, the name of the function, and its operating characteristics are in the following table:
Schlage
Func#
ANSI
Func#
function name
diagram
operating characteristics
10
F75
passage
Knob or lever operates from both sides. Does not lock.
25
exit
The knob or lever on the inside opens door for exit. Blank plate on outside
30
F77
patio lock
Push-button inside locks or unlocks outside. Inside always unlocked for egress
40
F76
prvacy function
inside button or turn knob locks outside knob. A special tool may be inserted to either
push the button or turn the button to unlocked position through a hole in the outside knob
43
F79
communicating lock
Turn-button in outside knob locks and unlocks knob and inside thumbturn.
Inside thumbturn locked and unlocked by outside turn-button.
Thumbturn retracts latch when unlocked by outside turn-button.
53
F109
Keyed Entry Lock
Entrance lock
Turn/push-button: Opened by outside key or unlocked with turn/push-button.
Push-button: Opened by outside key or unlocked with pushbutton, or by turning inside knob

70
F84
Classroom
Outside knob locked and unlocked by key. Inside knob is always unlocked.
79
Communicating
With Blank Plate

Locked or unlocked by key from outside. Blank plate inside.
80
F86
Storeroom
Outside knob is fixed. Entrance by key only. Inside knob is always unlocked for free egress.
82
F87
Institutional
Asylum
Inside and outside knob always fixed. Key in either knob retract latch to open door. NO EMERGENCY EGRESS
85
F93
Hotel Function*
Faculty/Restroom
Lock (with Indicator
Cylinder)
Outside knob is fixed. Entrance by key only.Inside push-button activates visualoccupancy indicator, allowing onlyemergency master key to operate.
Turning inside knob or closing door releases visual occupancy indicator.
Rotation of inside spanner-button provides lock-out feature by keeping indicator thrown.
170
Single Dummy
Dummy trim for one side of the door. Used for door pull or as matching inactive trim.
*Schlage's 85 function was traditionally used for years as a hotel function. When someone entered the room and pushed the button, the pin would stick out the front of the cylinder and any key other than the emergency key was blocked. This would stop maids from walking in on people. Schlage has apparently decided to now call it a "faculty/restroom lock" a function I had used it for in Berkeley some 25 years ago where several vendors had restroom keys to give out to customers. When the customer pushed the button no one would walk in on them.
---
3. AUTOMOTIVE LOCKS AND TRANSPONDER KEYS
The AUTOMOBILE INDUSTRY has been making things much more difficult for locksmiths in each passing year.
First GM came out with VATS keys: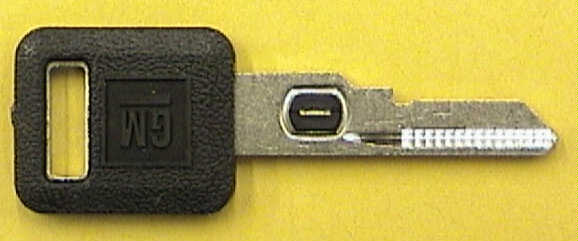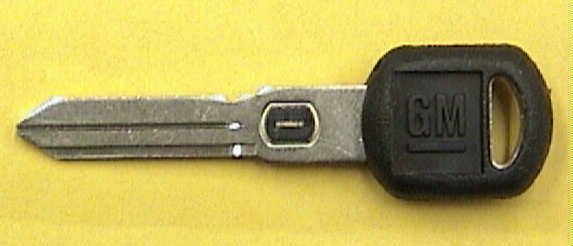 each of which have a resistor pellet containing a value of 1-15.
Then the manufacturers started with keys with a "TRANSPONDER CHIP" inside of it.



The FORD key above and some older GM and Honda keys used (and still use) the glass encapsulated transponder chips like these.
The keys below contain chips that are silicon based and about 1/4" square and maybe 1/8" thick. Like this:
The chips are hidden inside the plastic heads of the keys. Some chips can be re-used and some once used are locked to the car.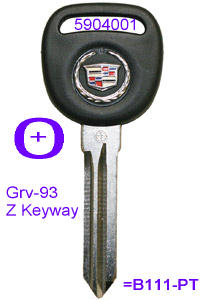 There is a lot of information on my transponder pages which starts at the navigation page: http://locksmithcharley.com/transponder/
---
4. SAFES, SAFE MAINTENANCE, and OPENINGS
Safes are a unique challenge. If you have a "spin the dial" safe and you seem to have an increasingly difficult time getting it open, PLEASE - the next time you open it up - DON'T LOCK IT UP! I can always do something more expediently when the door is open. If the door is all locked up and there is some kind of malfunction, often I can open it with finesse, worst case is I might have to drill the lock and then repair the container.
---
5. CONSUMER EDUCATION - Locksmith SCAMMERS and consumer fraud - A nationwide epidemic - hitting people in the Phoenix Metro Area multiple times every day - What can we get Law Enforcement to do about it? (UMMMMM -nothing!)
I've extended invitation to Attorney General Brnovich to join me either in the studio or from the comfort of his own home.... NO RESPONSE. CLICK HERE TO See my interpretation the 6/1 story of how SKYE JOHNSON had an extra $230.00 tacked on her bill to open her car.
See the 8/2015 Phoenix 3 On Your Side video on YouTube
https://www.youtube.com/watch?v=5TJvlfhcGZc
When you're shopping for locksmith services, when you're calling around and whoever you're talking to is unable to give you a firm price or keeps using their pet phrase "AND UP

" hang up and run.
Their "AND UP

" is their "OPEN-ENDED GOTCHA"
NEVER NEVER NEVER SIGN A BLANK CREDIT CARD IMPRINT FORM.
WHY ISN'T THIS GUY BEING INDICTED?
IF THIS GUY COMES TO HELP YOU - RUN HIM OFF OR CALL THE COPS!
---
6. CONSUMER PHONE CALLS - Call in about any lock and key problems you're having and sometimes I can tell you how to fix them or I can give you a firm quote on how much it will be.
Kwikset Smart Key V. Pin Tumbler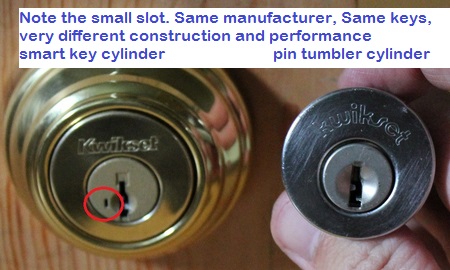 Who wants to call in and talk about these locks, the good, the bad, and the ugly?
---
To place requests for service while I'm on the air, send an e-mail to This email address is being protected from spambots. You need JavaScript enabled to view it.
and we will get those requests dispatched as quickly as possible.
If you send me an e-mail, make sure to include your NAME, PHONE#, and if its about a vehicle, the YEAR, MAKE, and MODEL so I can look it up.
After the show - Call 602-717-5397 and my assistant or I will answer your call, and handle whatever problem you present efficiently and professionally to the best of our ability. You may have to leave a message if you call during the show.
. Disclaimer: THE LOCKSMITH CHARLEY SHOW is a private production of Charles Eastwood and Mr. Eastwood's views are his own and do not necessarily represent the views of INDEPENDENT TALK RADIO 11OOKFNX, the station's owners, managers, or crew or, the national association that he is a member and Southwest Director of: ALOA Security Professionals Association, Inc.
ALOA-SPAI President Tom Foxwell may join us one of these nights or he may call in, but for now he's sent me this e-mail.
ALOA's official positions that I am allowed to restate are as follows: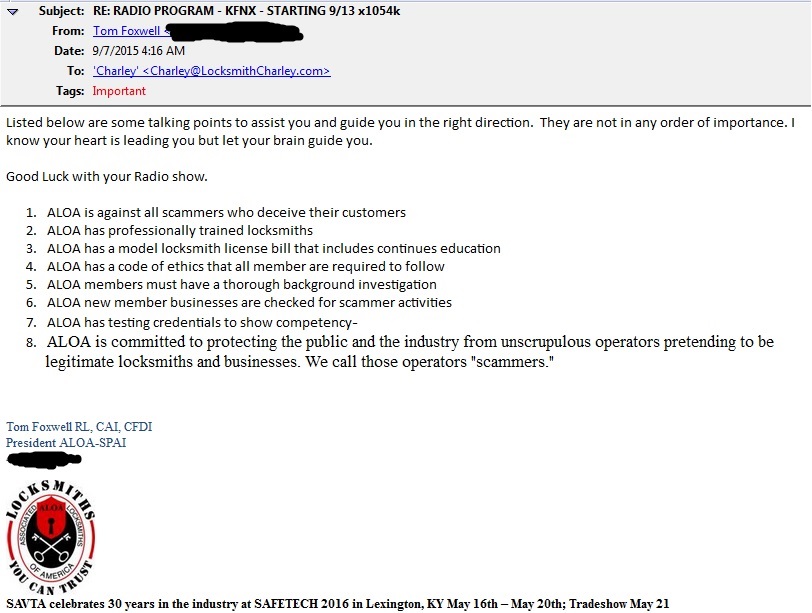 Any comments made by Charley that are inconsistent with the guidelines above are not being stated on behalf of ALOA.